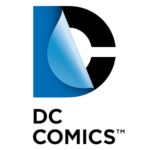 DC Comics is a comic book company founded in 1934. It is the current producer of the Looney Tunes comic book series.
Looneyness
In 1994, DC Comics restarted the Looney Tunes title, ending a twelve-year hiatus. The comic had ceased publication in 1982 when Gold Key Comics stopped producing them after Warner Brothers' merger with DC.
DC also produced a three-issue miniseries starring Bugs Bunny, a further three issues of The Bugs Bunny Monthly, Looney Tunes Magazine, the Space Jam Graphic Novel, Looney Tunes: Back in Action Movie Adaptation, a Superman & Bugs Bunny series, and an Animaniacs series.
Community content is available under
CC-BY-SA
unless otherwise noted.