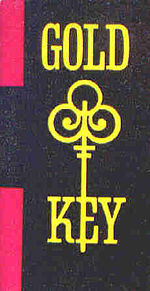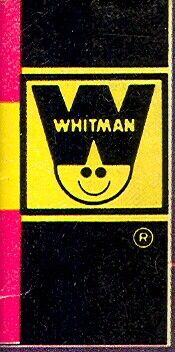 Gold Key Comics is a comic book publisher. It was operated by Western Publishing, from 1962-1984. The Gold Key Comics name was changed to Whitman Comics in 1981 and that was used until its demise. Some issues are found with both imprints.
Looneyness
In 1962, Western Publishing ended its partnership with Dell Comics, taking many comic licenses, including the Looney Tunes license with them. The main Looney Tunes comic book series took a hiatus till 1975, while the character comic books continued from Dell Comics in 1962. All Looney Tunes productions ceased in 1982 (excluding Beep Beep, The Road Runner, which ended in 1984 and Porky Pig/Porky Pig and Bugs Bunny which ended in 1980), two years before Gold Key/Whitman would meet its demise.
Looney Titles
In addition, Looney content sometimes appeared in:
and in one issue of the Whitman Dynabrite series.
Looney Tunes after Gold Key
After Gold Key/Whitman stopped publishing Looney Tunes-related comics in 1982, all series came to a halt, some taking mere hiatuses, and some never coming back at all. Despite Warner Brothers owning DC Comics, the Looney Tunes comics didn't move over to DC Comics until 1990, when a three-issue mini-series of Bugs Bunny comics was published. The Bugs Bunny series came back one last time in 1993 as Bugs Bunny Monthly, which ran three more issues. This was the last revival of the Bugs Bunny series. In 1994, the regular Looney Tunes series came back into print, continuing to this day with over 200 issues.
Also See